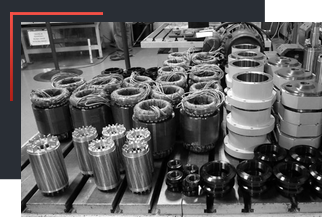 Dynomax provides a rare domestic source for precision spindles unmatched in both quality and performance. Having shipped thousands of spindles to the biggest names in American manufacturing for the past 25 years, Dynomax has the experience required to get the job done right.
With an extensive engineering background, Dynomax is more than just a spindle supplier. Our in-depth technical knowledge of the complete spindle assembly allows us to provide our customers with spindles that perfectly match their unique applications and our on-site engineering staff is always available to help answer any technical questions.
Any application, any job; we have a spindle that will work for you. Our wide variety of spindle types include:
You can also try our innovative spindle creator. You can custom spec your spindle to fit any application.