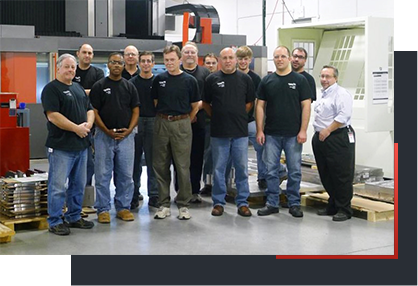 Headquartered in Wheeling, Illinois, Dynomax is a manufacturing leader. Our reputation for success in design, development, and manufacturing is made possible by a talented team of professionals who are committed to achieving excellence in all that they do. As our company continues to grow, so does our need for highly-skilled individuals to help us serve some of the largest names in the aerospace, defense, transportation, energy and medical industries.
At Dynomax, our associates flourish in an environment where they may sharpen their skills while building productive, long-lasting relationships with colleagues. We believe in creating a culture that promotes performance and rewards achievement across every facet of our organization. In addition, team members enjoy a top-tier employment package that fosters their physical and financial well-being throughout the life of their career.
View the benefits for Dynomax employees.