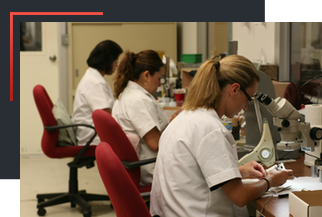 An ISO 9001:2015, AS9100 Rev D and ITAR registered company, Dynomax Inc. has invested heavily in the tools, talent and training necessary to provide high quality products and services.
Our processes include recognized ISO quality procedures and use feedback mechanisms to continuously improve our operations. Dynomax routinely performs internal and external process and documentation audits to ensure high quality products and services.
ISO 9000 series standards are used worldwide to develop and evaluate quality systems. ISO 9001 is the most comprehensive ISO standard, promoting quality throughout design, manufacturing and service.
Dynomax has also obtained the prestigious AS9100 Rev D quality certification. All major aerospace manufacturers and suppliers worldwide require compliance and/or registration to AS9100 as a condition of doing business with them. Rev D involves a very rigorous audit process, and includes risk, project and configuration management, key process metrics and expanded defense scope.
Dynomax quality certifications:
AS9100D Certificate of Registration
NADCAP Chemical Processing Certificate
NADCAP NonDestructive Testing Certificate
NADCAP NonDestructive Accreditation
Just another example of how Dynomax goes above and beyond to ensure our customers receive the highest quality products and services.