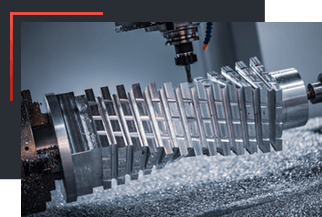 Whether you need contract machining, injection molding, tooling, spindles, specialty machine work cells or one of our other products or services, Dynomax can serve your industry. Some of the additional markets we serve include:
Biotech/Pharmaceutical
Packaging
Printing
Food Processing/Service
Mining
Construction
Contact us for the production of spare parts made to OEM specs or better. Dynomax is competitive on the production of single or short run spares to keep your equipment running at full capacity.
Better yet, if you know your specs, simply submit a drawing as a Machining Quote. If you do not have a drawing, we can utilize our Coordinate Measuring Machines (CMM) to reverse engineer the product.