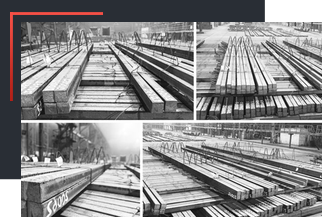 Materials are an interesting subject among material chemists, metallurgists, material engineers and project managers that are forced to find materials that will fit the task at hand.
Dynomax's metallurgical department can assist in a variety of ways.
Development of new alloys for specific applications
Fabrication of alloys or composites into useful configuration, design and control of processes that will produce the required mechanical, physical and chemical properties required for an application.
Solving complex problems that arise with using specific alloys in applications that span great environmental changes, such as wide temperature, pressure, and chemical stresses.
Dynomax has many years of combined experience dealing with all of these issues. Particularly in the demanding areas of aerospace,defense, and cutting edge biomedical applications.
Dynomax has the capability of quickly defining problem areas in material applications and providing sound and swift scientific solutions.
We have provided material consultation for a variety of projects utilizing turn key methodologies including the design, sourcing, and implementation of proprietary custom alloys. We are well versed in working with a variety of materials including precious metals and exotic elements.
Yet another way that Dynomax can become a trusted member of your supply chain network.