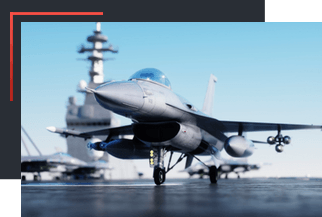 Dynomax Inc has leveraged its core capabilities into being a nimble supplier for the most demanding applications in defense.
Dynomax specializes in better manufacturing by design—in our climate controlled 500,000 sq. ft. of secure space we are able to provide turnkey systems engineering support.
Dynomax works successful partnerships with Department of Defense and Department of energy utilizing a host of GSA contract vehicles, as well as Other Transactional Agreement (OTA's).
Capabilities:
RF antenna housing fabrication
Composite thermal protection system (TPS) machining
Manufacturing of low observable surfaces
Alternative high performance materials
FEA
DFM
Cyber security and IT analysis (NIST 800-53 compliant)
Diminishing sources and obsolescence management
Reverse Engineering
Prototype development

3D printing